Are You Struggling with any of these?
Not feeling like yourself?

Body holding you back?
Want answers that don't involve symptom suppression or surgery?
Know your body is capable of great things but have a nagging injury you can't seem to heal?


We understand.
You have a life to live and being less than your best is not helping. Our business was birthed out of a successful quest to rebuild health that was lost. This signature program was created from the hard won insights of trial and error, and from years of experimenting with healing modalities, frequencies, and intensities of treatments.
Our Accelerated Healing program revs up your body's healing capability, gives you hope, and imparts a roadmap for sustainability. We don't just help you uncover root causes and feel better quickly; we take the important steps of coaching you through the process!

Why the Accelerated Healing Program Works
Better Questions + Personal Plans + Accountability



Our Program Secret: The Magic of Coaching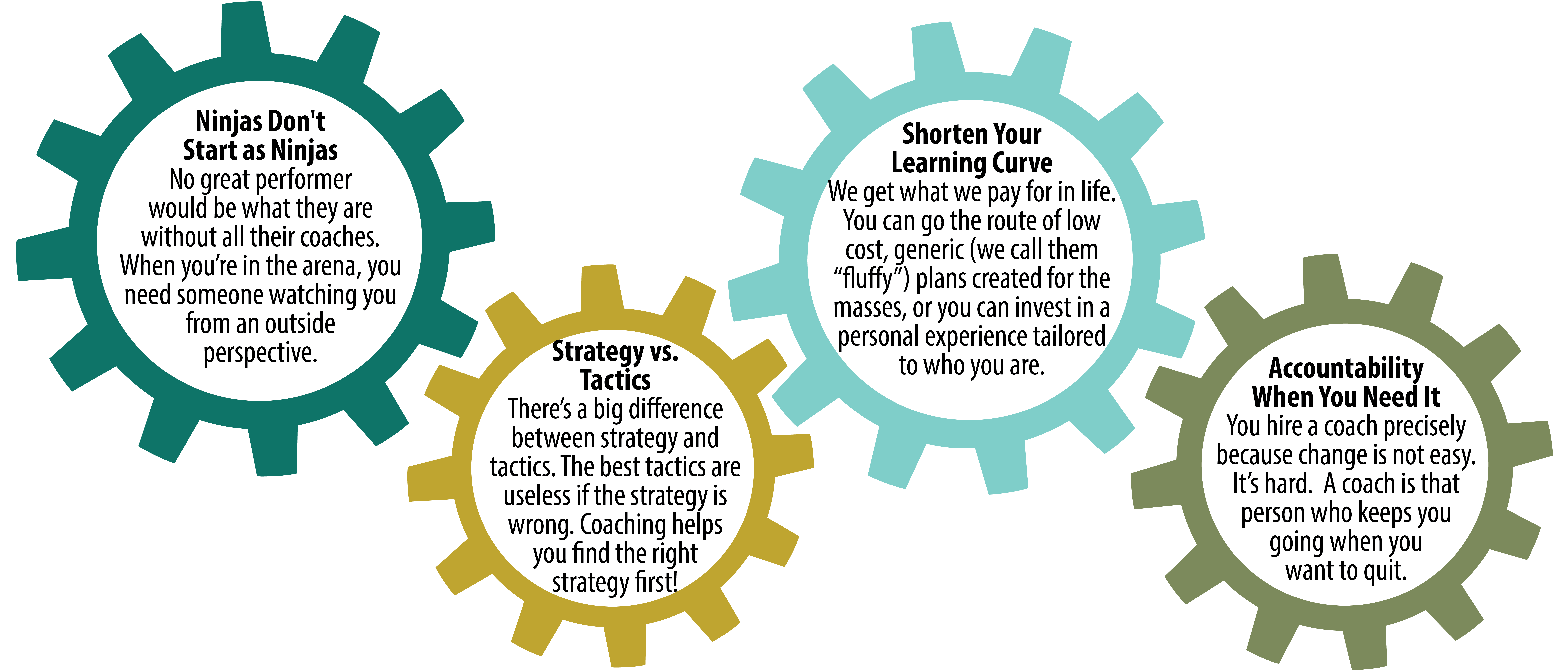 Program Details
1, 30-min strategy session

6 acupuncture visits
6 chiropractic sessions
2, 60-min massages
4 infrared sauna sessions
2 ionic foot soaks



Price: $1,250 ($1,745 Value)





Fitness and Nutrition Add-On:


3 Personal Training sessions
3 Nutritional Coaching visits



Price: $596* ($745 Value)

* Add-on price is in addition to program price listed above.





faq
Is this program right for my health challenge?
Most likely yes. The specific services within the program and the frequency chosen were selected precisely for their synergistic benefit. In short, there are not many health challenges that could not be helped by such a holistic approach to healing- restorative healthcare, plus dietary, exercise, and lifestyle improvements.
The process of healing (different from the process of treatment) is a four-step process that applies to any health challenge. It is the process of healing mentioned below that gives us confidence we can help you.

1) Find causal factors.
2) Examine your options.
3) Choose strategies to help support the bodies healing mechanisms.
4) Reflect, refine, and return to step one as often as necessary.

How long do this program last?
Ideally 30 days, but no longer than 60 days. We found healing modalities spread out too far (like only eating well once in a while) have a limited ability to help. Thus, we recommend completing the program in a month if possible.
How soon can I expect to feel better?
The body has built in rhythms for healing and regeneration... some ailments heal in days, other take more time. The younger you are, the faster you typically can heal, but at any age the body is always interested in healing. How long you've had your particular challenge also has a lot to do with how quickly you heal. When presented with an opportunity to heal, your body may actually go to work on a much deeper issue you were totally unaware of before it begins work on your chief complaint.
This program, because of its' intensity is designed to get you noticing improvements quickly, thus giving you the hope to fuel what may be a longer process than just this program. Another priceless benefit is that through the coaching you will get the wisdom to know how to keep going intelligently. All that said, noticeable improvements should start no later than two weeks. However long it takes to get to an acceptable level of healing, stay positive, and if necessary count the cost (time, money, energy, trade-offs) to push the gas pedal down further. That may be what's necessary.
Whatever you do, don't give up. That's what quitters do, and that's not you!